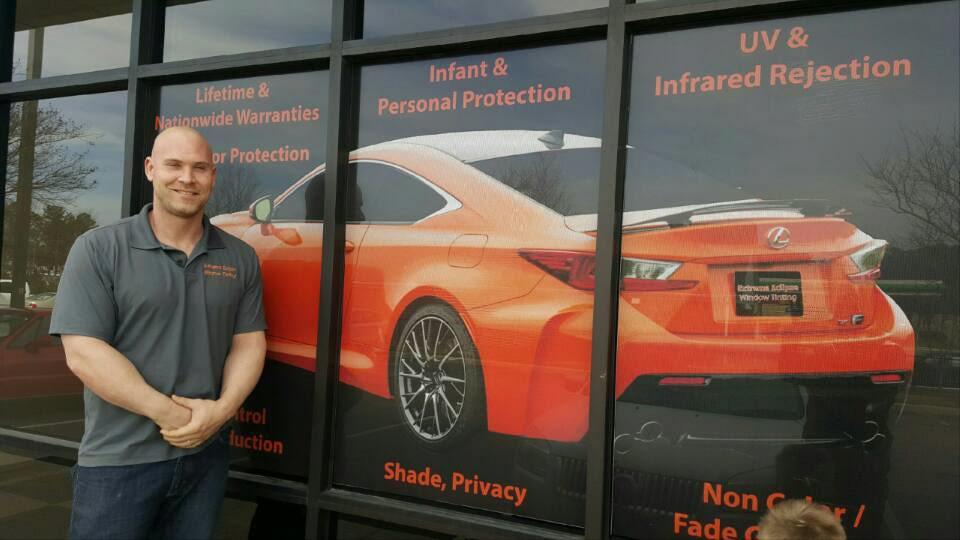 After 2 years in college I decided that it was just not for me. I found a job detailing cars and moved throughout the automotive industry. I worked in different positions from detailing to bodyshop work. After realizing that I still had not found my niche', a salesman introduced me to window tinting. It only took a few weeks before I realized that this was what I had a passion for. In 2006 I decided to leave my full time job and start Extreme Eclipze Window Tinting. As I started out of the garage of my home tinting for friends and family, word quickly got around and my reputation grew. Only 1 year after starting, Extreme Eclipze became a name known to many. I was finally able to open our first business location in 2007 still in Fayetteville. 7 years later the Fayetteville location grew to the point of being ready to open our second location in Raleigh, NC. We have been going strong here 3 plus years. 
For us window tinting is not just a job, it is our passion!!! Great quality tint and service is what do!
We appreciate you taking time to view our website and choosing us as your preferred window tinting center.
We look forward to serving you!